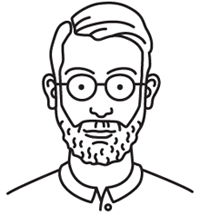 04.06.1984. Málaga, Spain
jacobolabella (at) gmail (dot) com
+49 151 7123 2677
Academic Achievements:
2007 – Postgraduate Diploma in Design and Art Direction, degree awarded by Pompeu Fabra University (UPF) and ELISAVA School of Design and Engineering of Barcelona.
2006 – Bachelor Degree in Advertising and Public Relations. Universidad de Málaga.
2002 – Secondary School graduate especialised in Art. Escuela de artes Gráficas "San Telmo". Málaga.
Work Experience:
2011 – Leonardo Da Vinci training placement.  Graphic designer  for Andrea Sunder-Plassmann.
2008-2011 – Art Director and Graphic Designer at bRIDA.
Solo exhibitions:
2011 – "Don't believe anyone". La Importadora Shop Gallery. Sevilla.
2011 – "Being Twenty". Espacio Oblicuo. Centro Cultural Provincial Ollerías. Málaga.
Group exhibitions:
2012 – "¿El tamaño importa?". Galería Texu. Oviedo.
2010 – "At Home". La Importadora Shop Gallery. Sevilla.
2010 – SWAB 2010. Contemporary Art space. I was with Plano B Gallery. Barcelona.
2009 – "¿Qué pasó con Abd El-Krim?" Galería Central, Málaga University.
2007 – "Plásticamente". 40th Ateneo art center anniversary.